Governance
How Cifas is run
We have been set up as a not-for-profit company limited by guarantee and as a membership association.
Cifas is governed by its Board. The Board is responsible for the entrepreneurial leadership of the organisation: setting strategic direction and aims and measuring performance against strategic objectives as well as scrutinising risks and controls. It is responsible for determining Cifas' vision, mission and values and holding the Chief Executive account for the organisation's performance. The Board is led by the Chairman and also has oversight of the Advisory Board and its work.
The Advisory Board has delegated responsibility from the Board to monitor the operational effectiveness of Cifas, and understand and represent the interests of its principal stakeholders: Cifas' membership, but also other users of its services, including members of the public. In fulfilling this purpose, the Advisory Board advises both the Executive and Board.
Led by the Chief Executive and Chief Operating Officer, Cifas is managed by its Executive Group.
Business Plan 2018-2019
We have now begun the final two years of our six year '2020 Vision'. For the next two years we have set ourselves a challenging business plan that will help us maintain our position as a key component of the UK's response to fraud, achieve our ambitions and look forward to 'Beyond 2020'.
Read or download the Business Plan 2018-2019.
The Board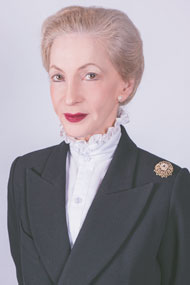 Lady Barbara Judge CBE, Chairman
Lady Barbara, a trained commercial lawyer with both British and American citizenship, has had a successful international career as a senior executive, chairman and non-executive director in both the private and public sectors, and across various industries including energy, infrastructure, manufacturing, retailing and the financial services industry.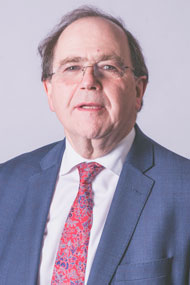 Arnold Wagner OBE, Senior Independent Director
Arnold was previously Director of Human Resources at Smiths Group plc. He is now the Chairman of the Pension Protection Fund and has also served as a Non-Executive Director at the UK Atomic Energy Authority, where he chaired the Remuneration Committee. Arnold is active in voluntary and charitable work in the social care and education sectors, and he was awarded an OBE in 2002 for his services to education.
READ MORE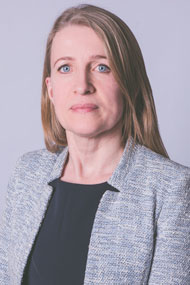 Penny Avis, Non-Executive Director
Penny is a former corporate finance partner and board member of Deloitte UK LLP, with wide-ranging merger and acquisition and accounting experience. As a Deloitte partner, she specialised in due diligence for corporate and private equity acquirers across a wide range of sectors, including consumer business, retail, healthcare and manufacturing. She is a qualified accountant (ACA, ICAEW) and a member of the Deloitte Academy. Penny remains involved with Deloitte as Chair of the Former Partners Association for London and the South Region. She is also a non-executive director at Equitable Life and Envestors, a private corporate finance business.
READ MORE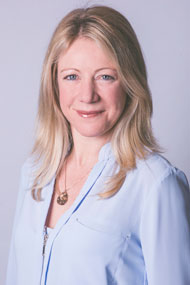 Alison Dolan, Non-Executive Director
Alison is the Chief Strategy Officer at News UK, a position she has held since January 2017. Prior to that, she spent 15 years at Sky, where for the last five years, she was the Deputy Managing Director for Sky Business - Sky's B2B arm. Previously she was Sky's Group Treasurer and a divisional Finance Director for ten years. The majority of her career has been in Treasury, primarily within the Telco sector, issuing debt and managing risk for companies such as Energis, One2One and FirstMark Communications.
READ MORE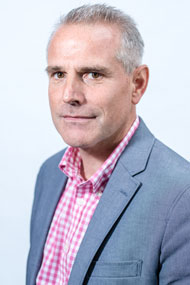 Rob Fraser, Non-Executive Director
Rob has over 30 years' experience in technology and consulting roles. Most recently he was IT Director for J Sainsbury's plc, overseeing the most significant investment in IT platforms in over a decade, and chairing the Information Security Committee. Prior to that Rob was Vice President for Retail and Consumer Products at Computer Sciences Corporation, and Group IT Director at Boots. Rob is Chairman of Chris Fraser Associates, a digital consultancy servicing some of the UK's largest companies. He is also a member of the Board of Governors for the University of the West of England, and a Board advisor to tech startups E:Fundamentals and HubBox.
READ MORE
Also on the Board:
Mike Haley, Cifas' Chief Executive
The Advisory Board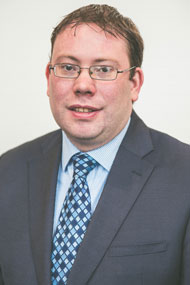 Dave Laramy, Capital One (Europe) plc
Dave is the Head of Fraud Strategy & Analysis at Capital One with responsibility for fraud systems, models, rules, analysis and investigations. Dave has worked in fraud prevention for over 12 years and has previously held various senior fraud prevention roles at both Santander UK and Barclays.
Howard Rawstron, Lloyds Banking Group
Howard has undertaken a variety of roles in the Financial Services sector spanning the disciplines of Operational Management, Strategy and Risk Management. His current role is Head of Policy and Strategy for Lloyds Banking Group where he executes the role of Group Policy Owner supporting the organisation's Fraud Risk Appetite and the Group's vision. He has been actively involved with Cifas for over six years helping shape and the current strategy whilst supporting the growth and development as an industry advocate.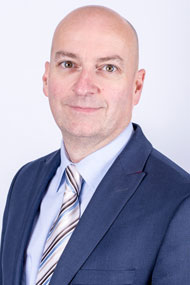 Alistair Urquhart, Telefonica UK (O2)
Alistair is Head of Fraud & IT Security with over 15 years leadership experience in telecommunications fraud management, disclosure, investigations, commercial finance and information security. Having held prior diverse roles in credit management and finance, his responsibilities now also encompass broader aspects of information, technical intrusion and data security. Industry experience includes positions within the GSM Association International Fraud Forum, National Policing Data Communications Group and the Communications Crime Strategy Group.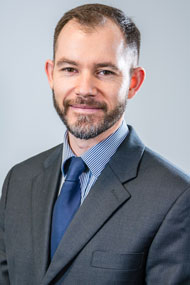 Ian Walker, Skipton Building Society
Ian is the Head of Financial Crime at Skipton Building Society and has worked in crime prevention for over fifteen years. He leads a team responsible for financial crime controls at the Society, covering fraud, money laundering, bribery and corruption. Before joining the Society he implemented and lead a team targeting staff fraud at Betfair and prior to this worked in organised crime intelligence for the New Zealand Police. He is a strong advocate for collaboration and currently facilitates the Building Society Financial Crime Panel, actively looking for opportunities for building societies to share financial crime best practice and learn from others in the industry.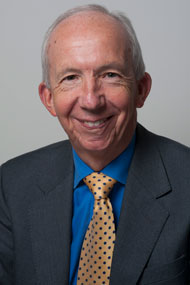 Neil Watts, Citizen Advocate
Neil is an economist and experienced secondary school headteacher who taught economic awareness and citizenship to high school students for many years. He is currently a member of the Complaints Committee of the Independent Press Standards Organisation (IPSO), and is on the Foundation Board of the University of Suffolk. He was previously a Council Member and Deputy Chairman of the Advertising Standards Authority and a founder member of the Board of Ofqual. He chairs the Suffolk Family Carers Partnership Board.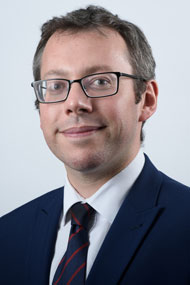 Keith Rosser, Reed Specialist
Keith founded and leads one of the largest pre-employment vetting businesses in the UK, Reed Screening. He also sits on the board of two industry trade associations and chairs a Metropolitan Police-founded charity, SAFERjobs. Keith was recently appointed to the Ministerial Advisory Panel for UK Government on the Matthew Taylor Review of Modern Employment Practices, and advises the Government on labour market strategy. He was also on the Equality in Recruitment committee, and advised on Ban the Box for UK Government. Keith is a Committee Member of ECHO, a Home Office body advising on legislation around the right to work. He is a Non-Executive Board Member at Glasgow Clyde College, and a Trustee of a grant-making charity which has awarded over £15m in grants. Keith has an MBA from Aston Business School and is currently completing his PhD in Business Enterprise. He was awarded a Home Office Commendation Award for services to recruitment in 2016 and was recognised by the Queen for services to tackling labour market abuse in 2018.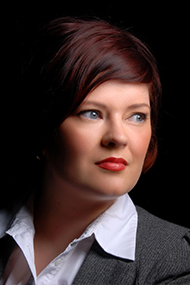 Dr Nikki Grieve-Top, Tesco Bank
As an expert in investigative psychology, Nikki is a recognised financial services figure specialising in fraud and financial crime risk management. As an ambassador of good financial crime practice, she is responsible for the implementation of the financial crime risk framework across Tesco Bank products and services, with specific counter-fraud accountability. Nikki has over 13 years' experience in influencing and leading diverse multidisciplinary teams and has a track record of improving operational performance. A seasoned conference speaker and recognised subject matter expert, she has sat on several cross-sector anti-fraud steering groups. Nikki is a regular guest lecturer at the University of Liverpool where she also obtained her PhD titled 'Explorations into Insurance Fraud: Bare facts, Behaviours and Beliefs'.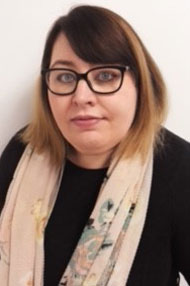 Gemma Pezzack, V12 Retail Finance
Gemma is the Fraud Operations Manager at V12 Retail Finance, a wholly owned subsidiary of Secure Trust Bank. She is responsible for designing, implementing and executing the fraud prevention strategy and financial crime controls. Leading a team of more than 30, Gemma is of key importance across the business due to the nature of the product V12 supply. Previously she has held significant roles at Eversheds, Deloitte and Target, which have given her a good understanding of the legal, consulting and financial services sectors. Gemma is passionate about creating effective controls and raising awareness of financial crime and fraud risks in the wider company as well as at department level.
Matt Gilham, esure
Matt Gilham is the Head of Financial Crime at esure having re-joined the organisation in 2009 and previously establishing its counter fraud capability as Fraud Prevention Manager in 2001. Matt is a member of the ABI General Insurance Fraud Committee and a Certified Fraud Examiner. He has been involved in counter fraud and investigation activity for over 25 years; since 2001 specialising in insurance and banking sectors, but also including roles with specialist fraud consultancies where he conducted corporate fraud and bribery investigations and fraud prevention assignments for large multinationals across Scandinavia, Europe, USA, Asia and Australia.
Also on the Advisory Board as an observer:
Mike Haley, Cifas' Chief Executive
Executive Group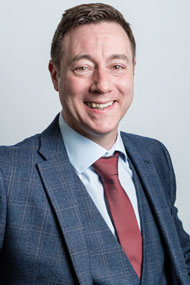 Mike Haley, Chief Executive
Mike has more than 25 years' experience of tackling and preventing fraud across the public, private and not-for-profit sectors, including considerable experience directing investigations, as well as developing prevention and detection strategies. He has led investigative teams in the NHS, Ministry of Defence, Office of Fair Trading, HM Revenue & Customs and Solicitors Regulation Authority. He also worked at the National Fraud Authority directing cross sector fraud prevention strategies including on mortgage fraud and identity crime. He joined Cifas as Deputy Chief Executive in May 2015, and became Chief Executive in May 2018.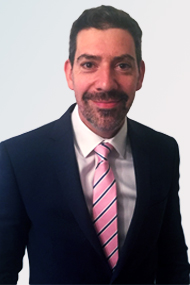 Richard Freedman, Chief Operating Officer
Richard has over 20 years' experience within the financial services industry, and more recently with Countrywide plc where he held a number of leadership roles focusing on operations, transformation and strategy. He successfully ran one of Countrywide's subsidiary businesses that provides services to corporate clients, and led a team responsible for establishing part of a new corporate strategy. Richard also developed the strategic plan for a newly formed business unit and ran its operations across multiple functions and sites. He joined Cifas as Chief Operating Officer in August 2018.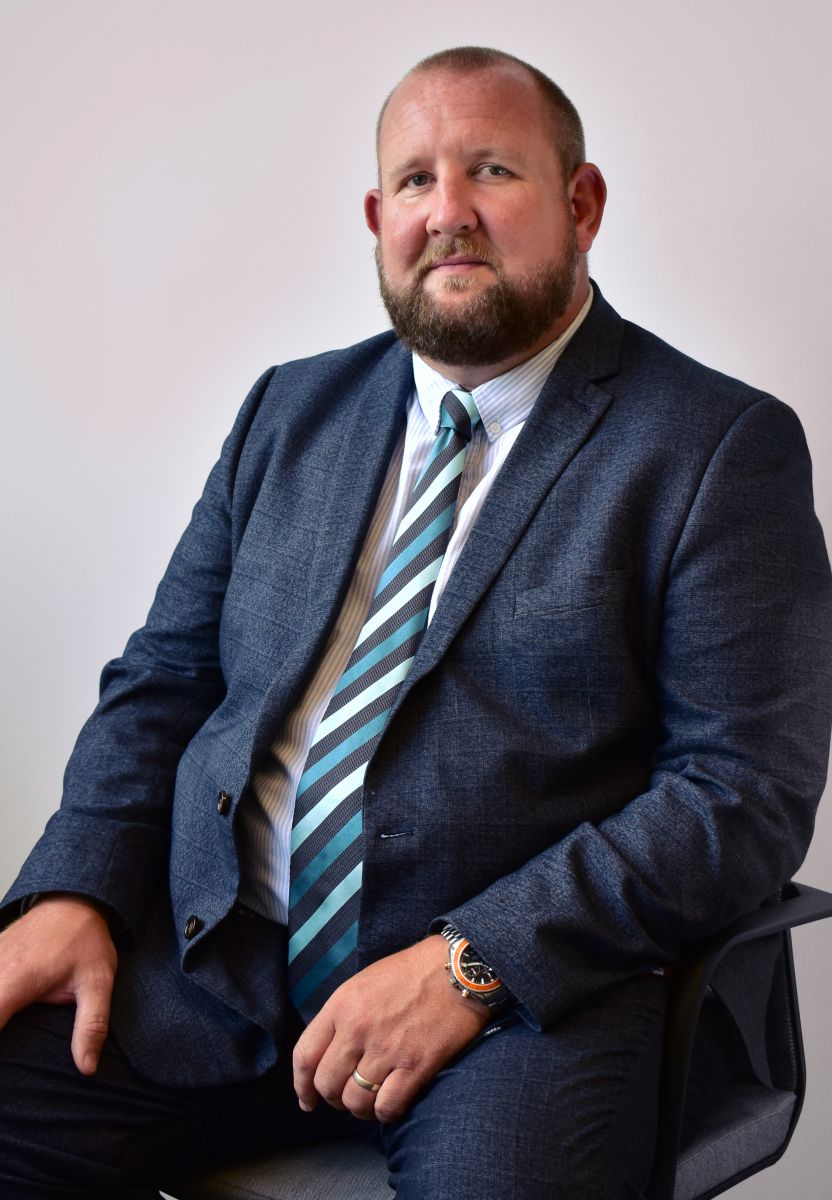 Mark Courtney, Chief Product Officer
During his 16 years at GBG, he led the product management team for its identity verification suite, managing the launch of the industry's first truly electronic identity verification (EIDV) service in 2004. He went on to become the General Manager, running both the Identity Verification and Identity Assurance divisions. For the last two and a half years before joining Cifas, Mark held the position of Head of Product and Engineering for TruNarrative, playing a key role in positioning the start-up organisation as a significant presence in the industry. Mark has a wealth of expertise in fraud, identity verification and identity assurance, having worked globally across multiple sectors in the space. In his role at Cifas, he will work with the team to develop its existing product suite, as well as build future propositions for new and existing markets.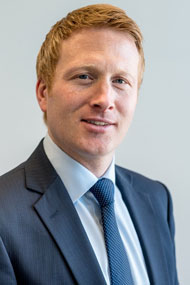 Dan Beckett, Chief Technology Officer
Dan has been with Cifas for over 17 years and has led all technological development within the organisation. He has been central to the successful design and launch of all Cifas technological services and their subsequent development. Dan has first-hand experience of developing in-house systems but has also worked closely with our IT partners to design and develop many aspects of the Cifas databases, including fuzzy matching algorithms. Dan manages the relationships with all of our key IT partners and has overall responsibility for the development and security of our data and technology.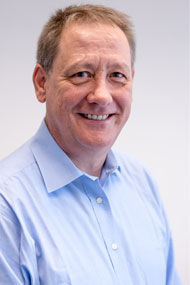 Lee D'Arcy, Director of Engagement
Lee has over 20 years' experience in data and financial risk information services. Before joining Cifas in 2016, he held senior Business Development and Management roles at Dun & Bradstreet and Ernst & Young. He is responsible for driving the growth of the business and in particular the membership as well as extending the reach of Cifas into new sectors.
Sandra Peaston, Director of Strategy, Policy and Insight
Sandra has been at Cifas since 2000 and has a wealth of experience in fraud data analytics. She oversees the Insight function, delivering fraud-related research and intelligence, and is the author of Cifas' annual report Fraudscape, which analyses current fraud trends in the UK. She also oversees a team specialising in Government and law enforcement relationships, which ensures Cifas extends its data-sharing capabilities to the public sector, and supports the police in investigating fraud and financial crime. Her Directorate also covers the Communications function at Cifas, and the Portfolio Office, overseeing the delivery of Cifas' schedule of change projects. Since 2016, she has been the co-Chair of the Understanding the Threat strand of the Home Office-led Joint Fraud Taskforce.